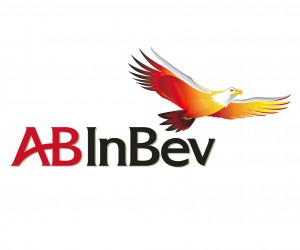 After nearly two months of negotiations, extensions and industry speculation, global brewing giant Anheuser-Busch InBev said Wednesday that it had reached a formal agreement to acquire its largest competitor, London-based SABMiller, in deal valued at approximately $106 billion.
As part of the deal, dubbed MegaBrew, and in effort to appease U.S. antitrust regulators, the Belgium-based A-B InBev will divest its interest in MillerCoors, a joint venture between SABMiller and Molson Coors. Molson Coors will purchase the remaining 58 percent stake of MillerCoors that it did not already own for $12 billion.
Both transactions are not expected to close until the second half of 2016.
Molson Coors' acquisition of the MillerCoors joint venture is still contingent upon A-B InBev's takeover of SABMiller, however, which could face regulatory scrutiny in places like China and South Africa. Some analysts have suggested that additional divestitures in China could also be required.  SABMiller owns a 49 percent stake in CR Snow, the nation's largest brewing company.
Once finalized, the combined A-B InBev/SABMiller entity would control roughly one-third of the world's beer supply.
In a video published to the company's globalbrewer.com website, A-B InBev CEO Carlos Brito said working "closely and proactively" with regulators is a priority.
"Here, I think it's important to point out two things," he said. "First, beer markets are primarily local or, at most, national. There is no such thing as a global market for beer. And second, the geographic footprints of AB InBev and SABMiller are largely complementary."
In the U.S., where the two companies do have overlapping footprints, A-B InBev currently controls about 45 percent of the market and sold about 96 million barrels of beer in 2014, according to Beer Marketer's Insights. By comparison, MillerCoors has about 25 percent market share and sold 55 million barrels in 2014. The next closest U.S. competitor, Constellation Brands, sold more than 14 million barrels in 2014 and had less than 7 percent market share.
The Deal
A-B InBev is offering £44.00 ($47.25) for each SABMiller share, a premium of approximately 50 percent to SABMiller's closing share price of £29.34 ($31.50) on September 14, the day before news of the takeover surfaced.
According to a press statement, the transaction will also include a "partial share alternative," under which SABMiller shareholders can elect to receive £3.77 ($4.05) per share, in cash, as well as restricted shares.
The company's two largest shareholders — Altria Group and BEVCO Ltd. (the Santo Domingo family of Colombia) — have agreed to accept the partial share alternative, avoiding costly tax implications in the process.
In its own statement, Altria Group said it expects to receive an approximately 10.5 percent stake in the new combined company and $2.5 billion in cash.
After reviewing the potential benefits of the mega-merger, A-B InBev said the combined companies would achieve pre-tax cost synergies of $1.4 billion annually. A-B InBev will also look to have its shares listed on the Johannesburg Stock Exchange, according to the Wall Street Journal.
The beer behemoth will have annual revenues of about $64 billion following the tie-up.
MillerCoors Divestiture
The Molson Coors component of the larger deal is focused primarily on North America, particularly an "attractive" U.S. market, according to Molson Coors executives. But the deal also includes ownership of the Miller brand globally and perpetual, royalty-free U.S. rights to all existing, imported and licensed SABMiller brands like Peroni and Pilsner Urquell.
The transaction will be financed through a combination of cash flow and proceeds from issuances of new debt and equity. Molson Coors has received committed debt financing from Citigroup Global Markets, Bank of America Merrill Lynch and UBS Investment Bank.
Describing it as a "game-changing" opportunity, Molson Coors CEO Mark Hunter said consolidating ownership of MillerCoors would "strengthen" the company's presence in the U.S. and improve its "global scale and agility."
"In short, we will be a more competitive global company, better positioned to invest behind our core brands, expand our above premium portfolio, strengthen our commercial execution capabilities and deliver long term shareholder value," he said in a news release.
Upon completion, Molson Coors will wholly own MillerCoors, add $4.7 billion in incremental revenue and produce more than 90 million barrels of beer annually.
"This is a strategic, well-timed opportunity to acquire these businesses at an attractive price," said Gavin Hattersley, the CEO of MillerCoors and CFO of Molson Coors. "Fully integrating MillerCoors into Molson Coors, given our cost-saving capability and our cash-generating strength, will allow Molson Coors to aggressively pay down debt while investing more behind our brands and simultaneously maintaining our strong dividend policy. As CEO of MillerCoors, I am very excited about the firepower we can use to support our brands and restore growth in the U.S. business."
Official Trade Group Statements
National Beer Wholesalers Association President & CEO Craig Purser:
"NBWA is analyzing the terms of the acquisition released today to determine the potential impact on America's 3,300 independent distributors, the competitive marketplace and American consumers.
The Boston Consulting Group has described America's unique system of independent beer distribution as 'open, freely competitive and driven by consumer choice.' NBWA will continue to advocate for the open and independent system and for the state-based system of alcohol regulation which helps bring new brands to market, drives robust competition among brewers of all sizes and delivers the best selection and value to consumers.
As Congress, the U.S. Department of Justice and the states examine the potential impact of this global acquisition, NBWA will provide input to help ensure that the U.S. marketplace isn't negatively impacted by this increase in global market power and that America's vibrant beer market and successful distribution system can continue to thrive."
Brewers Association CEO Bob Pease:
"The Brewers Association, the national trade association for America's more than 4,000 small and independent breweries, is carefully reviewing the terms of the acquisition announced today by A-B InBev and SABMiller, and, in the days ahead, we would urge the Congress and the Department of Justice to closely examine the potential effects on the U.S. marketplace and American consumers of this proposed deal.  
The size and scope of the A-B InBev business has many ramifications for the U.S. beer industry, even with the divestiture of the MillerCoors joint venture.  The most obvious is that ABInBev is still by far the largest brewer and beer distributor in the United States.  It is vital for the continued success of small brewers that we have access to market with an independent and competitive middle distribution tier.
Over time, ABInBev will have significant new global revenues to invest in the United States if it chooses to do so as a result of this acquisition. The MillerCoors operation will undergo significant changes.  A-B InBev's new international footprint and scale give the company greater influence over commodities used in brewing and many other facets of the beer industry that could affect competition in the U.S. market.
 All of these issues – and their potential effect on small brewers, the broader industry and U.S. beer drinkers – must be carefully weighed and scrutinized by antitrust authorities."
Editor's Note: The Beer Institute declined to provide an official statement, citing a group policy to not comment on "members' business plans or individual products."
Related Notes
Another Deal: In a separate transaction, A-B InBev, via its Canadian outfit Labatt Breweries, will purchase the Canadian rights to Mike's Hard Lemonade, owned by the Mark Anthony Brands, for $350 million. The deal will also include Okanagan Cider, Palm Bay pre-mixed drinks and the Turning Point Brewery in British Columbia, according to multiple reports. A-B InBev will also acquire the international trademark rights to the brands, excluding the U.S. business.
EU Scrutiny: According to Reuters, A-B InBev is also one of 11 companies — including Google, Facebook, Amazon, McDonald's and Coca-Cola Inc., among others — that will testify at European Union tax hearing next week aimed at determining whether those companies pay their "fair share" of taxes.
Additional MegaBrew Reading: