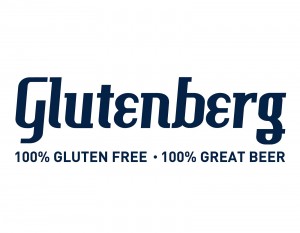 Montreal, Quebec — Glutenberg Brewery is proud to announce the opening of several new markets. The young Canadian microbrewery began distributing its beers in New York State (Union Beer, Craft Beer Guild of New York, TJ Sheenan) and throughout California (Wine Warehouse), ending 2014 on a high note. 2015 began just as well for Glutenberg with the introduction of its beers inMinnesota (Clear River Beverage) and in Washington State (Dickerson Distributors, Click Distributing). Just two years after entering the American market, its distribution already extends to 16 states throughout the northeast, the Midwest and the west coast.
"Since 2012, the year of our victories at the World Beer Cup, we've been working non-stop to grow our distribution in the United States. It's definitely the brewery's number one strategic priority. Even though the market is extremely competitive, we know we have a unique product, whether it comes to taste, the styles we offer and the packaging. The demand for our products is increasingly stronger, which leads us to believe this growth will continue for a long time," said David Cayer, Glutenberg's cofounder and chief business development officer.
With the addition of these new markets, Glutenberg expects to increase its production from 10,000 bbl in 2014 to 15,000 bbl in 2015, an impressive output for a gluten-free brewery. The brewery also expects to hire three new brewery representatives to support its distributors on the east coast, in the Midwest and California.
Finally, more good news for Glutenberg fans: the brewery will soon begin exporting its Série Gastronomie beers to the United States. The Série Gastronomie is a range of seasonal beers crafted to enhance culinary experiences, and specifically for beer and food parings. The Imperial Sotolon  will be the first beer from this series to make its appearance on the American market.
About Glutenberg

Glutenberg is an international award-winning gluten-free brewery based in Montreal, Canada. It was founded in 2011 from the collaboration between long-time friends Julien Niquet and David Cayer. The brewery won the gold, silver and bronze awards in the "Gluten-free beer category" at the 2012 World Beer Cup. In 2013, the brewery was singled out in Draft Magazine, which included the Red on its 25 beers of the year list.