Brewbound kicked off its 2016 Brew Talks tour this week with a stop at Cigar City Brewing in Tampa, Florida, where 100 beer industry professionals convened to talk about the state's emerging craft beer industry.
Joining the evening's first conversation were Cigar City founder Joey Redner and Tim Schoen, CEO of Brew Hub, a large-scale contract outfit that produces beer for a variety of craft beer partners.
Together, the pair shared thoughts on how small brewers could navigate an increasingly competitive landscape and discussed ways in which craft operators should manage periods of rapid growth.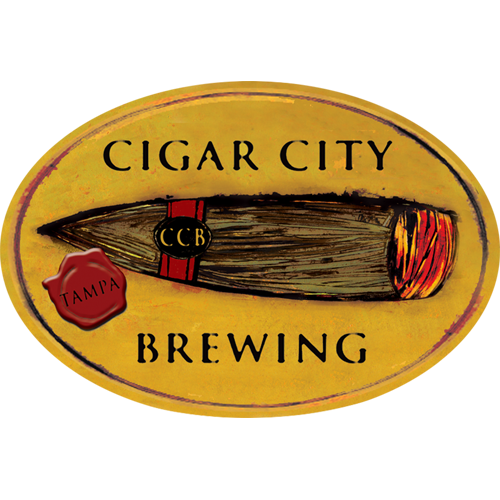 Cigar City, which over the years has explored a variety of creative growth opportunities — from contract brewing to collaborative brand building — has grown to become one of Florida's largest, and most acclaimed, beer manufacturers since it opened in 2009.
But growth hasn't come without its challenges. When faced with capacity constraints at its own production facility in Tampa, Cigar City looked to outsource production, partnering with Lakeland-based Brew Hub in 2014 in an effort to keep up with consumer demand.
With the help of Brew Hub, Cigar City managed to grow production 38 percent in 2015 and nearly half of the 61,000 barrels it produced were flagship brew Jai ALai IPA.
Many brewery owners would be be thrilled with that kind of growth story, but Redner has long-grappled with important decisions prioritizing shelf placements over variety.
"When you get a placement at a place that has 200-plus outlets, even if they only sell two cases a week, well two cases times 200, that's a lot of beer," Redner said.
In the formative years, Redner was continually forced to choose between fulfilling large core product orders from prominent retail chains like Publix, and brewing specialty brands for independent retailers and a much smaller faction of beer geeks.
"Before you can blink, fifty-five percent of your production is one brand, and all the fun stuff that you got into the business to do is less than five percent of your production," he said.
While Render was "honored" by consumer demand for what he called "grocery store beer," he admitted that it had been stressful to watch tanks fill up with Jai Alai and not more rare offerings like Hunahpu Imperial Stout, which now make up less than 5 percent of the company's total production.
"I'm not running the brewery that I started," he said.
Later, when asked about rumors that Cigar City was considering a sale to Anheuser-Busch InBev, Redner reiterated that he's always taken meetings with interested buyers.
"I always keep my ears open," he said. "If somebody wants to call and spitball things by me I'll listen because it gives me more info. It doesn't necessarily mean that I'm gonna move in any one direction, but it doesn't necessarily mean that I'm not."
So what would he say to someone that believes selling the business to A-B or another strategic buyer is somehow a betrayal to craft beer?
"I think when you betray craft beer is when you don't make good beer. That's a betrayal of craft beer," he said.
For now, Redner said he's focused on growing Cigar City's production with Brew Hub, and bringing an additional 10,000 barrels of capacity online at his Tampa brewery.
A second conversation with Cigar City's Justin Clark, Coppertail Brewing's Kent Bailey and Chris Larue from ABC Fine Wines & Spirits discussed Florida's emerging craft scene and how a growing number of local players are competing against larger and more established brands.
Watch video of both conversations below.