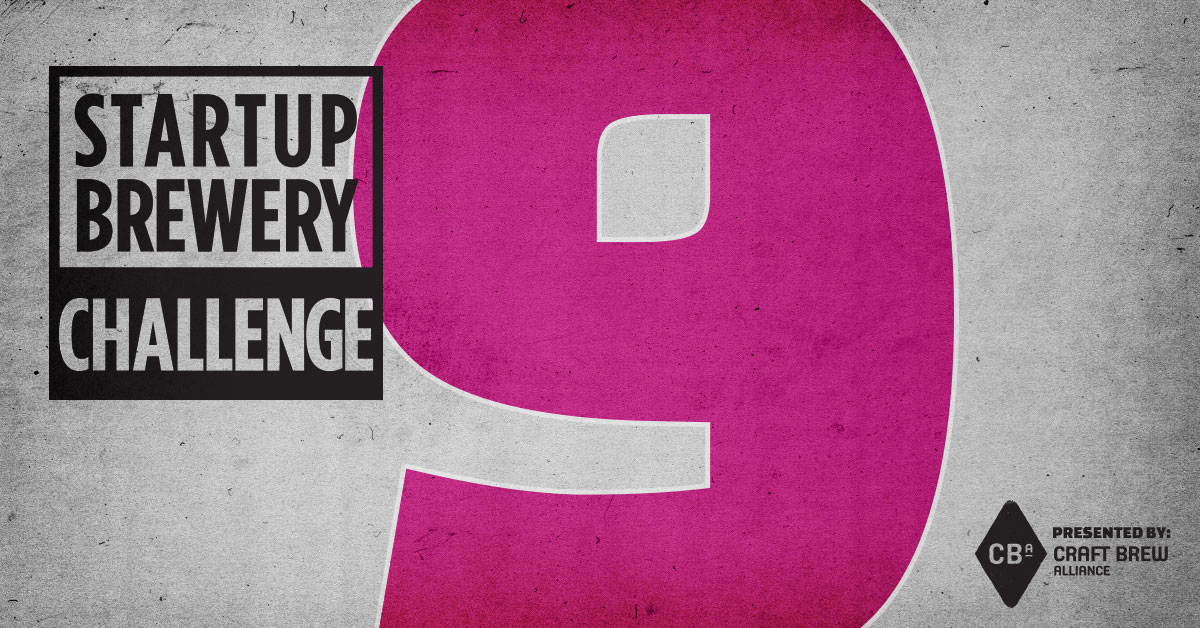 The next round of Brewbound's Startup Brewery Challenge goes down in less than 48 hours, and it's time to meet the players taking part in this one-of-a-kind business pitch competition.
Presented by Craft Brew Alliance, Startup Brewery Challenge 9 will give five emerging brewery entrepreneurs the opportunity to showcase their beers and business plans on stage at Wednesday's Brewbound Session.
Contestants will compete for $5,000 and will receive immediate feedback from a panel of expert judges spanning all three tiers of the beer industry during Startup Brewery Challenge 9, taking place at the Loews Santa Monica Beach Hotel (1700 Ocean Ave., Santa Monica, California).
This year's contestants are:
Ted Fleming, Founder & CEO, Partake Brewing
Bobby Slattery, Founder, Fifty West Brewing Company
Eduardo Pentagna, CEO, Novo Brazil Brewing
Craig Kovaleski, Owner, Shotgun Beer
Chase Brooks, Co-Founder, Prospect Cider Works
Contestants will have four minutes to deliver their pitch and three minutes to answer questions from the judging panel, which includes:
Karmen Olson, Director of Emerging Business Partnerships, Craft Brew Alliance
Tom Bleigh, Innovation Brewmaster, Craft Brew Alliance
Matt Bardill, Senior Manager, Beer, Total Wine & More
Kit Wanty-Lambert, VP of Marketing, O&W Inc.
Martin Favela, Co-Founder, Border X Brewing
In addition to $5,000, the winning brand will also receive an all-expenses-paid trip to Portland, Oregon, where key members will meet with and learn from Craft Brew Alliance executives, take an extensive tour of the company's production brewery, participate in Widmer Brothers' daily taste panel and receive business coaching from the CBA team. The winning brand will also receive one free entry into the a 2018 Brewbound Session.
Those who are unable to make the trip to Santa Monica will be able to watch the Startup Brewery Challenge, and the entire Brewbound Session, via a free live stream on Wednesday, November 29 from 8:45 AM to 4:45 PM PT.
Past winners of the Startup Brewery Challenge include Armada Brewing, Border X Brewing, Hopewell Brewing, Wynwood Brewing Company, Braxton Brewing Company, CODA Brewing, Appalachian Mountain Brewery and 5 Stones Brewing.
In 2016, as a direct result of participating in the Startup Brewery Challenge, Craft Brew Alliance acquired a 24.5 percent stake in Wynwood Brewing for $2.1 million. Also as a result of the competition, Appalachian Mountain Brewery and CBA formed a strategic partnership in 2014. That partnership has evolved into a master distribution arrangement and a commitment from CBA to market, sell and distribute AMB products exclusively throughout its wholesale network.
Attended by hundreds of brewery entrepreneurs, distributors, retailers and investors, the full-day Brewbound Session conference will examine strategies for driving an increasingly more complex industry forward.
Don't miss out on your opportunity to discuss strategies for driving an increasingly more complex industry forward while hearing valuable lessons from entrepreneurs who have built and scaled some of the nation's most recognizable craft brands.
Register Today >>>
---
About Brewbound Session:
Focused on the business side of brewing, the Brewbound Session is an intimate conference for serious beer industry professionals interested in hearing growth strategies while networking with emerging and established players alike. The full-day program features a hand-selected roster of industry experts and innovators who, through presentations and panel discussions, will touch on topics including investment, emerging trends, distribution strategies and more. Marketing, merchandising, and the overall state of the craft market are looked at as opportunities for brewers to improve revenue and profitability, and to build the capital structure that will allow them to weather any future storms.