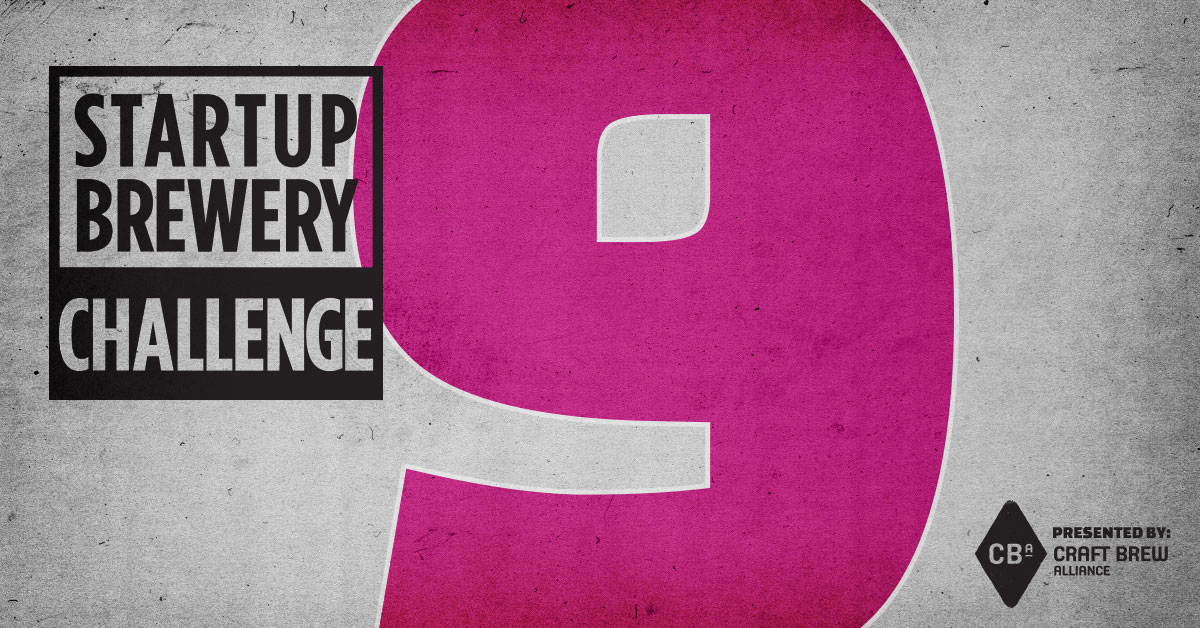 The ninth installment of the Startup Brewery Challenge, sponsored by Craft Brew Alliance, will take place during the Brewbound Session on November 29 in Santa Monica, Calif.
The one-of-a-kind business pitch competition gives brewery entrepreneurs an opportunity to present their beers and business plans to a panel of respected industry judges, while competing for a chance to win $5,000 and an all-expenses-paid trip to Portland, Oregon.
Apply Now for Startup Brewery Challenge 9 >>
Standing before hundreds of brewery owners, distributors, retailers, and investors, Startup Brewery Challenge finalists will get four minutes to deliver their pitches and sample one core product offering.
The brewery owner with the best overall pitch and product will receive $5,000 to be used to fuel the growth of their emerging business. Two members of the winning company will also receive an all-expenses-paid trip to Beervana, where they will meet with and learn from CBA executives, take an extensive tour of the company's production brewery, participate in Widmer Brothers' daily taste panel and receive business coaching from the CBA team.
In addition to those prizes, the winning entrepreneur will also receive one free entry into a 2018 Brewbound Session conference.
Think you — and your beer — have what it takes to be crowned the winner of Startup Brewery Challenge 8? Visit the application page for a complete listing of rules and selection criteria.
There is no cost to apply, although conference registration is required for those selected to compete. Applicants will be evaluated and chosen by the Brewbound team.
For a better understanding of the competition, please take a look at the Summer 2017 presentations, which includes Armada Brewing's winning pitch. More information on Brewbound Session Winter 2017, and access to early registration pricing can be found on the event homepage.
Questions about the competition or the conference can be directed to Jon Landis at jlandis@bevnet.com or 617-231-8834. Sponsorship opportunities are still available and can be arranged by contacting John McKenna at 617-231-8825.
Register for Brewbound Session Santa Monica >>
Past winners of the Startup Brewery Challenge include Armada Brewing, Border X Brewing, Hopewell Brewing, Wynwood Brewing Company, Braxton Brewing Company, CODA Brewing, Appalachian Mountain Brewery and 5 Stones Brewing.
Both Appalachian Mountain Brewery and Wynwood Brewing Company have since formed strategic partnerships with CBA as a direct result of the competition.
---
About Brewbound Session
Focused on the business side of brewing, Brewbound Session is an intimate conference for serious beer industry professionals interested in hearing growth strategies while networking with emerging and established players alike. The full-day program features a hand-selected roster of industry experts and innovators who, through presentations and panel discussions, will touch on topics including investment, emerging trends, distribution strategies and more. Marketing, merchandising, and the overall state of the craft market are looked at as opportunities for brewers to improve revenue and profitability, and to build the capital structure that will allow them to weather any future storms.
About Craft Brew Alliance
Craft Brew Alliance (CBA) is an independent craft brewing company that brews, brands, and brings to market world-class American craft beers. The company's portfolio includes Kona Brewing Company, Appalachian Mountain Brewery, Cisco Brewers, Omission Brewing Co., Redhook Brewery, Square Mile Cider Co., Widmer Brothers Brewing, and Wynwood Brewing Co. Formed in 2008, CBA is headquartered in Portland, Oregon, and operates breweries and brewpubs across the U.S. CBA beers are available in all 50 U.S. states and 30 different countries around the world.