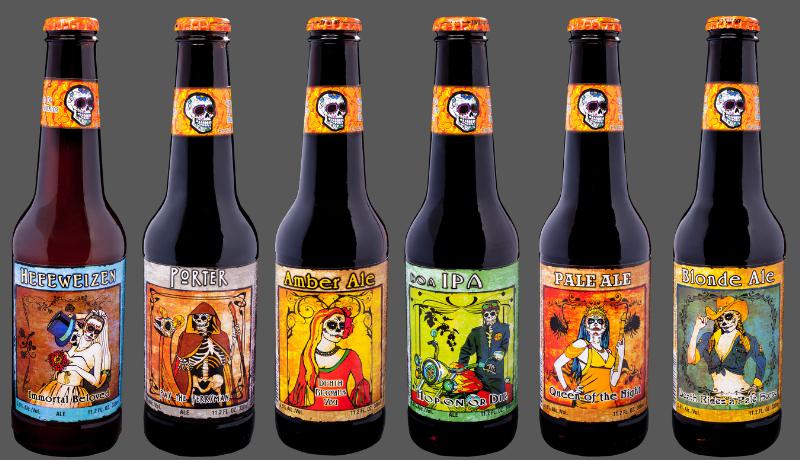 LOS ANGELES, CA — Drinks Americas (OTN: DKAM) a leading U.S. broker for authentic Mexican craft beers teams up with S.K.I. Wholesale Beer the premier craft & import beer distributor in New York. Featuring beer, cider, wine & non-alcoholic beverages from all around the United States and the world, S.K.I. offers products to all NYC boroughs, Long Island & Westchester.
S.K.I. Wholesale Beer was founded in July 1987. Currently, their 60,000 square foot facility is located in Brooklyn. S.K.I. is able to service its 10,500-customer base with a fleet of 22 route trucks, three merchandising vans, four High-Lows, and one 32-foot refrigerated box truck. With 125 dedicated employees and a highly focused management team, S.K.I. has both the physical capacity and the manpower to continue to be a premier distributor of fine beers, malt liquors and cider.
S.K.I actively promotes and build the brands that are contained in their portfolio, which makes them an ideal match for the unique one-of-its kind authentic Mexican Craft Beer Day of the Dead. The distributor provides dedicated teams for both on-premise and off-premise sales as well as a team specializing in chain accounts.
S.K.I. currently distributes to Manhattan, Queens, Kings, Bronx, Richmond, Westchester, Putnam, Duchess, and Rockland Counties and all of Long Island (Nassau and Suffolk Counties). S.K.I. expects to continue this growth trend with its mission of maintaining its status as a premier distributor. This is their commitment to their customer base and according to S.K.I they are also highly committed to their suppliers and brands they represent.
Drinks Americas mission is to identify and invest the majority of our brand-building resources on those with the greatest growth potential such as Day of the Dead Craft Beer.
About Drinks Americas Holdings (OTN: DKAM)
Drinks Americas is the exclusive United States broker for leading premium authentic Mexican beers currently present in over 32 states and is on target to be the leading broker for this growing category in each of the markets in which it operates. All the beers are brewed in Mexico's third largest brewery, Cerveceria Mexicana, which is proudly Mexican owned and uses state of the art processes, fermentation and aging systems. Drinks Americas leading premium authentic Mexican beer brands includes specialty craft beer Day of the Dead, MexicaliÔäó, Rio BravoÔäó, Crazy PigÔäó and Chili DevilÔäó. Drinks Americas (DKAM) brands continues to forge strong connections with consumers through some of the largest retailers and restaurants in the country.
Except for the historical information contained herein, the matters set forth in this release, including the description of the company and its product offerings, are forward-looking statements within the meaning of the "safe harbor" provision of the Private Securities Litigation Reform Act of 1995. These forward-looking statements are subject to risks and uncertainties that may cause actual results to differ materially, including the historical volatility and low trading volume of our stock, the risk and uncertainties inherent in the early stages of growth companies, the company's need to raise substantial additional capital to proceed with its business, risks associated with competitors, and other risks detailed from time to time in the company's most recent filings with the Securities and Exchange Commission. These forward-looking statements speak only as of the date hereof. The company disclaims any intent or obligation to update these forward-looking statements.