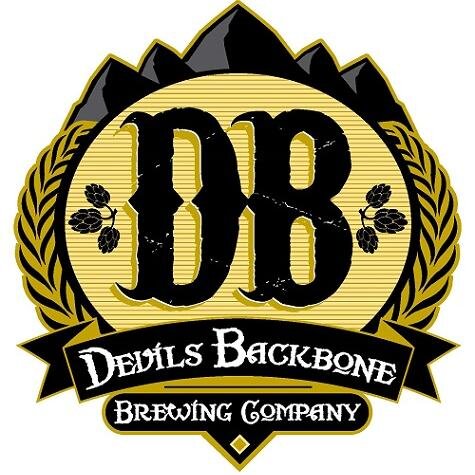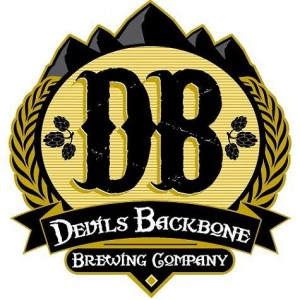 LEXINGTON, VA – Devils Backbone Brewing Company has released three seasonal brews in August: Pumpkin Hunter, Bravo Four Point, and O'Fest. An enticing variety of styles and flavors are represented with these releases that are now available. Pumpkin Hunter is an ale brewed with pumpkin and spices, Bravo Four Point is a session IPA, and O'Fest, is an old school inspired Oktoberfest beer.
"Each of our new releases brings a different component and approach; you have hoppy and sessionable, traditional and malty, and seasonally spiced. This mix really speaks to the vibrancy of craft beer," says Brewmaster Jason Oliver.
Each of these beers offers a different opportunity to craft an adventure as summer transitions into fall.
Pumpkin Hunter (5.1% ABV, 14 IBU): Pumpkin Hunter is the fourth release in the Trail Blazer Series. Named for the huntsman who roams the forests of Nelson County, Pumpkin Hunter brings Devils Backbone's typical balance to a pumpkin ale. Brewmaster Jason Oliver designed the flavors to layer like liquid pumpkin pie. The malts impart a graham cracker pie crust character around a rich, subtly sweet pumpkin and spice body. It's the ultimate comfort beer! Fall, amber, spice.Our Trail Blazers stray from the beaten path into a world of robust and daring beers featuring bigger, bolder flavors for fueling your spirit of adventure. Availability: Six-pack bottles and on draft August through October.
Bravo Four Point (4.4% ABV, 50 IBU): The fourth release in our Daypack series is Bravo Four Point. Golden copper in color, light to medium in body with an intense hop character that comes exclusively from kettle and dry hopping with Bravo hops. Orange, blossom, hop. Easy! Quick! Mobile! Our Daypack Series features sessionable beers to put in your daypack and head out to craft your adventure. Availability: Six-pack cans and on draft August through October.
O'Fest (5.9% ABV, 20 IBU): O'Fest is Devils Backbone's old school inspired Oktoberfest beer. It is reddish amber in color, medium in body, with rich malty notes of caramel and toasted dark bread. Brewed with imported malts & hops and a traditional decoction mash for authentic depth of flavor that exemplifies this traditional beer. Hoist a stein of O'Fest at your local beer hall. Smooth, malty, caramel. Availability: Draft only August through October
These releases are available throughout the Devils Backbone distribution footprint of Virginia, District of Columbia, Maryland, North Carolina, Tennessee, and West Virginia.
Devils Backbone beers are inspired by the great brewing traditions of Europe and the ingenuity of modern craft brewing. Devils Backbone has earned numerous accolades for its beers, exceling in the art of lager brewing in an ale dominated industry. The brewing team has received
medals from the World Beer Cup, Australian International Beer Awards, Virginia Craft Brewers Fest and the Great American Beer Festival® including national titles for GABF 2014 Mid-Sized Brewing Company and Brew Team of the Year, 2013 Small Brewing Company and Small Brewing Company Brewer of the Year and 2012 Small Brewpub and Small Brewpub Brewer of the Year.
Devils Backbone operates two breweries in central Virginia: Basecamp Brewpub & Meadows (200 Mosbys Run, Roseland, VA) the original brewery, restaurant and the Meadows, the new outdoor beer and dining area, located at the foot of the Blue Ridge Mountains in scenic Nelson County; and the Outpost Brewery & Tap Room, a state-of-the-art production brewery and tap room (50 North Wind Lane, Lexington, VA).
In 2008, founders Steve Crandall and his wife Heidi, inspired by a skiing trip where they had their first taste of German beer, opened the doors to Devils Backbone Brewing Company in the heartland of Virginia. Basecamp Brewpub was an instant regional success and with so many beer lovers asking where they could purchase the brews, they broke ground on the Outpost in 2011. Anticipated to produce 10,000 barrels of beer in the first ten years of operation, the Outpost reached 45,000 barrels in the first three years and recently completed an additional expansion to reach 250,000 barrels.
For more information, please visit.dbbrewingcompany.com. You can also follow along as they Craft an Adventure #CraftAnAdventure on Facebook/devilsbackbonebrewingcompany, Twitter @dbbrewingco and Instagram @devilsbackbonebrewingcompany.