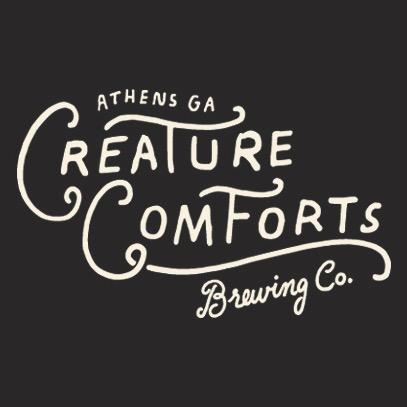 ATHENS, Ga. – Creature Comforts Brewing Company will release a barrel-aged biere de garde made with local honey, Booger Hill, in late November. The beer was packaged and conditioned in 750-mL bottles and will be released on-site at Creature Comforts.
The beer's name is a nod to Booger Hill Bee Company, the Danielsville, GA-based farm from which the brewery sourced the honey used in the brew. Booger Hill fermented in oak barrels with the brewery's house-mixed culture of yeast and bacteria and underwent 16 months of aging in the barrels.
Booger Hill is 7.8-percent ABV and presents a flavor and aroma of almonds and subtle cherry, balanced by a palate of medium acidity. The beer was bottled April 2016 and in September 2017 was disgorged – a technique commonly used when making sparkling wine.
"A tremendous amount of time and work went into this beer," said Wood Cellar and Specialty Brand Manager Blake Tyers. "Each step along the way was challenging, a lot of labor, and a bit of loss too – making the finished product really special."
Booger Hill is the second release from Creature Comforts' Locally Grown Series. The brewery uses its Locally Grown Series to showcase local ingredients sourced from farms in and surrounding Athens. DaySpring, the brewery's grisette, was the first release from the series and featured wheat from DaySpring Farms in Danielsville.
Athens illustrator and Creature Comforts staff member Melissa Merrill, who has now designed several labels for the brewery, created the artwork for Booger Hill. Merrill painted the original artwork with a Booger Hill honey reduction and pollen from hop flowers.
Booger Hill will be released on-site at the brewery on November 24. For more information on Creature Comforts Brewing Company visit www.creaturecomfortsbeer.com. For more information on Booger Hill Bee Company visit www.boogerhillbee.com.
ABOUT CREATURE COMFORTS BREWING COMPANY
Creature Comforts is an Athens, Georgia based brewery offering finely balanced artisanal beers. Since opening its doors in April 2014, Creature Comforts has made an imprint in the craft beer community with its award-winning, year-round and special release beers. To learn more about Creature Comforts, contact Emily@ccbeerco.com or visit us online at www.creaturecomfortsbeer.com.