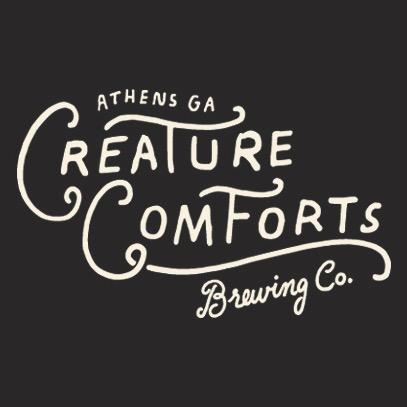 Athens, GA – Creature Comforts Brewing Company is set to release its third variant of Athena Paradiso on draft as well as in 12-ounce cans, later this February. Athena Paradiso's release marks the company's fourth brand to ever be packaged in cans, and the first time a limited release will be canned by the brewery.
Athena Paradiso is Creature Comforts' fruited treatment of Athena, the brewery's acclaimed year-round Berliner Weisse. This latest edition of Athena Paradiso, features the fruit-filled addition of tart cherries, raspberries and cranberries. Previous versions of Athena Paradiso – including both the guava-passionfruit and tart cherry variants – remain fan-favorites as one of the brewery's most inquired about brands.
Athena Paradiso undergoes a kettle-souring process and comes in at 4.5% ABV, just like its year-round counterpart, Athena. The latest version of the brew receives a fruit treatment of 2,856-pounds of fruit pureé per 60-bbl batch during the fermentation process. The brand's name, "Paradiso" is intended to instill a vision of paradise representative of the flavorsome fruited journey consumers embark on when consuming the beer.
"We love how fruit plays with the acidity in the Athena base," said Creature Comforts Co-Founder, David Stein. "Also, depending on the fruit used, the beer will often mimic its color. This version, in particular, will be a dark pink."
Athena Paradiso will follow the release of the brewery's latest seasonal, Koko Buni, and will be available on draft and in cans in the Athens and Atlanta markets starting this February.
About Creature Comforts Brewing Company:
Creature Comforts is an Athens, Georgia based brewery offering finely balanced artisanal beers. Since opening its doors in April 2014, Creature Comforts has made an imprint in the craft beer community with its award-winning, year-round and special release beers.