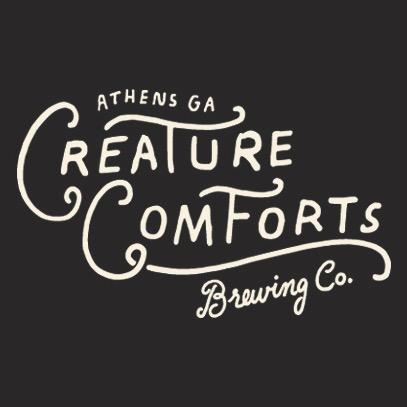 ATHENS, Ga. – Creature Comforts Brewing Company will release DaySpring, a grisette made with local wheat, in late November. The beer will be available in 750-mL bottles to purchase onsite at the brewery.
Creature Comforts sourced the wheat used in the beer locally from DaySpring Farms (Danielsville, GA), for which the beer was named. The brewery used the local wheat in the 2015 release of DaySpring, in addition to other previous releases and collaborations.
"The first batch of DaySpring was the first time we sourced wheat from the Brett family, who run DaySpring Farms," said Wood Cellar and Specialty Brand Manager Blake Tyers. "Since then we've become good friends and we've tried to use their grains in a few of our beers now. We feel like it has such a sense of place to where we are and it's always great working with a local farm. Being able to do that again and make another beer with their name on it is a privilege, an honor, and an awesome way to be able to extend that friendship."
Much of the flavor profile DaySpring presents is driven by the wheat, yeast, and traditional European hops used in the beer. DaySpring is dry and drinkable with a bit of pastoral funk, grassiness, black tea notes, and an herbal hop character. The beer was bottle conditioned and is 5.3-percent ABV.
DaySpring (2015) was released from Creature Comforts just a year after the brewery opened, and served as the first release from its Locally Grown Series. The series is used to showcase local ingredients sourced from farms in and surrounding the brewery's community of Athens.
The 2017 release was bottled August 2017 in green 750-mL bottles. This is the first beer Creature Comforts has packaged in green bottles. The brewery chose green bottles in order to allow consumers to shape the flavor path of the beer and to have the ability to create an intentional light-struck character to the beer if desired.
DaySpring will be released onsite at the brewery on November 24. For more information on Creature Comforts Brewing Company visit www.creaturecomfortsbeer.com. For more information on DaySpring Farms visit www.dayspringfarmsga.com.
ABOUT CREATURE COMFORTS BREWING COMPANY
Creature Comforts is an Athens, Georgia based brewery offering finely balanced artisanal beers. Since opening its doors in April 2014, Creature Comforts has made an imprint in the craft beer community with its award-winning, year-round and special release beers. To learn more about Creature Comforts, contact Emily@ccbeerco.com or visit us online at www.creaturecomfortsbeer.com.