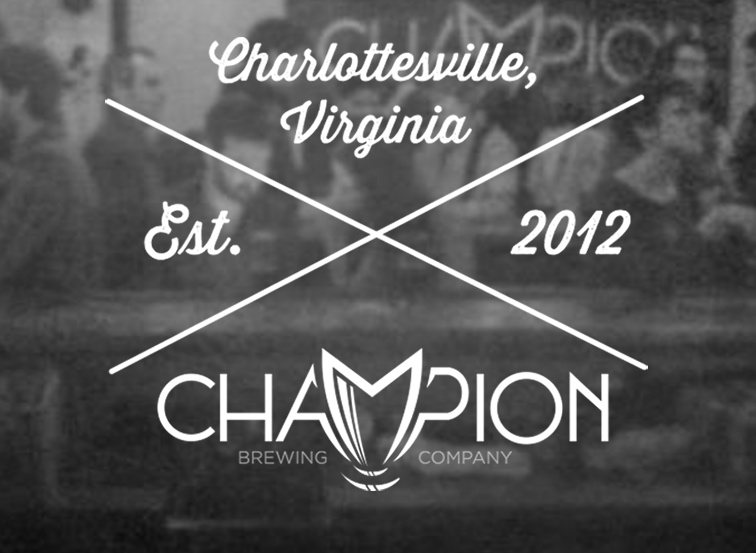 Richmond, VA — Champion Brewing Company has announced today its plans to open a brewpub in the Arts District of Richmond in partnership with Chef Jason Alley and partner Michele Jones of Pasture and Comfort restaurants. The brewpub will serve beers brewed in-house and other staple beers from Champion, and Alley and Jones will operate 'Sur Taco and Sandwich' inside the pub, serving Southern-influenced tacos and tortas. The brewpub will be located on East Grace Street, with an estimated opening by year end 2016.
Champion's President and Head Brewer Hunter Smith said on Friday, '"The Richmond market has been very supportive of our beers, particularly our experimental brews, since day one. I'm thrilled to have the opportunity to work with Jason and Michele and to produce exciting new beers alongside so many great brewers in Richmond."
Said Alley, "We are so excited to work with Hunter in this new project. Michele and I both really appreciate what Champion has done in the Charlottesville market, and beyond, and we are so excited to debut our newest concept in this unique venue."
Comfort was founded in 2002 by Alley and Chris Chandler, and Jones and Alley opened Pasture in 2011. Jones became managing partner of Comfort earlier this year. Alley has been featured extensively in regional and national press, and was awarded the Lifetime Achievement Award by Richmond's Elby Awards in 2016.
About
Champion Brewing Company opened its Charlottesville 3-barrel Tap Room in December of 2012, and in 2014 built its 'Missile Factory,' a 30-barrel production facility recently expanded to 15,000 barrels of capacity. Champion Brewing Company is on pace to brew 10,000 BBLs in 2016.
Champion is distributed in Richmond by Loveland Distributing.