Rumors can spread quickly in the beer business.
In May, when New Belgium brewing announced an adjusted construction timeline for its secondary brewing facility in Asheville, NC, the chatter began. Was the move to a 100 percent employee-owned business model the wrong decision? Would the Asheville brewery even open? Had Fat Tire sales gone flat?
Not surprisingly, Kim Jordan, New Belgium's CEO and co-founder, caught wind of the gossip.
Jordan set out to squash the speculation recently, arranging an hour-long phone conversation with Brewbound.com to discuss the company's growth strategies.
"This idea that New Belgium has financially compromised itself because of this ESOP deal is not true," she said. "We were very careful, realistic and committed."
In January, New Belgium announced that Jordan and her family sold their controlling interest in the brewery to its employees via an Employee Stock Ownership Program (ESOP), which already owned 41 percent of the company. But prior to becoming 100 percent employee-owned, Jordan said she weighed her options.
"We met with investment bankers, private invest groups and synergistic buyers in different parts of the country," she said. "It wasn't something that was all that interesting to us. We are craft brewers who are also entrepreneurs and enthusiastic about being business role models. It would be difficult for us to continue to do that if we were owned by a large brewery somewhere."
With one rumor debunked, Jordan supplied a reason for the delayed buildout of the Asheville expansion.
"We want to come screaming into the need for those barrels, rather than have so much overlap for extra capacity," she said. "Having that eight month window allows us to fully utilize our capacity in Fort Collins."
New Belgium estimates that its current capacity in Fort Collins is roughly 920,000 barrels, and having produced 765,000 in 2012, believes the current space provides plenty of run-room without the need for a hurried move into Asheville.
"When we started talking to our equipment vendors and architects, they breathed a sigh of relief," said Jordan. "They weren't sure how they were going to get the project done in the original time frame."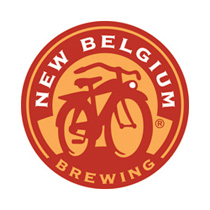 So, after addressing its capacity in Fort Collins and re-configuring the construction timeline for Asheville,Jordan said New Belgium has turned its attention to distribution. The company currently sells beer in just 31 states and its products are not available beyond U.S. borders. But that's changing — Jordan told us her timeline.
"It has occurred to me that not being a truly national player, in all 50 states, makes it difficult to earn national mandates from national chains," she said. "Over the years, we have been really methodical about opening new territories at a reasonable rate. I think you will see us pick up the pace of opening new markets because there is really is no reason to wait."
New Belgium will launch in Florida later this month, its 32nd state, and Jordan said she anticipates selling beer in all 50 states by 2018.
"When Asheville comes online, the pace of opening new states will become more aggressive," she said.
New Belgium will enter Utah and British Columbia later this year and "perhaps one more state," said Jordan. They'll follow a similar strategy next year with plans to enter a "few" more states in preparation for the commissioning of the Asheville brewery.
Expanding into new markets would be a way to offset the supposed "sluggish" sales of Fat Tire which Jordan said she heard rumblings about. But that, again, was industry speculation. IRI pegs dollar sales of the entire New Belgium brand family — 65 percent of which is Fat Tire — up 6 percent in total U.S. multi outlets for the 52-week period ending June 16. But things are accelerating, according to Jordan, who said sales of Fat Tire are up 10 percent over the last 4 weeks and in markets where the company is running television commercials, it's up 18 percent.
But that doesn't mean New Belgium isn't buttressing Fat Tire sales with a broader portfolio of offerings. Jordan said dollar sales for the Lips of Faith series are up 74 percent. The company also introduced Rampant Imperial IPA, which Jordan said is already the best-selling new craft SKU of 2013. New Belgium boasted the no. 1 new craft SKU in 2010 when it launched Ranger IPA, which Jordan said currently ranks as the #3 best-selling IPA in the U.S.
"We don't want to say we are focused on one particular area of our portfolio," she said.
"Each beer serves a different purpose and we will do the best we can to make sure we are represented in a broad swath of accounts."
Nonetheless, Jordan said the company has made a "concerted effort" to balance both its portfolio and its growth initiatives.
"We absolutely have to push on the Fat Tire pedal, while we at the same time make sure that we are growing the New Belgium brand and other parts of the portfolio," she said. "It will be an interesting dance for us over the next couple of years; trying to open new markets, manage the capacity that we have and build a new brewery."