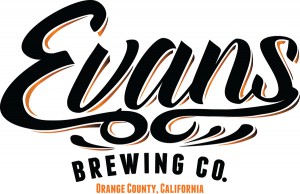 Irvine, CA – Evans Brewing Company, publicly traded under the stock symbol ALES, has expanded product distribution to Washington with the signing of an agreement with Browar Polska Inc. to distribute the company's core year-round packaged beers to retailers throughout the state. Evans Brewing 22-ounce bottles are expected to hit shelves in the Washington market in early June.
While beers produced by Evans Brewing have been supplied to restaurant chains in Washington for some time, the recent order under the new distribution agreement marks the first time that Evans branded products in 22-ounce bottles, with their distinctive new labeling and product names, will be available in the state.
For over 17 years. Seattle based Browar Polska has been committed to marketing and distributing the highest quality beverages and today is one of Washington's premier distributors of the finest craft beers from the U.S. and around the world.
Evans Brewing Company's year-round packaged products include Pollen Nation Honey Blonde Ale, The KrHOPen India Pale Ale, Oaklore Brown Ale, and ChocōLatté Chocolate Porter.
"Launching our new branded packaged beers in Washington is not only a milestone for our brewery but it is also the first step to extending our footprint to the Pacific Northwest," commented Jeromy Roush, Vice President of Sales for Evans Brewing Company.
"In the last 60 days, we have partnered with distributors that share a common goal and are excited about bringing a Southern California craft brand into their state, which already features a large selection of local craft breweries. They have some great local breweries, and it's nice for Washington craft enthusiasts to be able to try something new from SoCal," Roush added.
About Evans Brewing Company:
Evans Brewing Company develops and distributes premium craft brands including a superior line of lagers and ales that have been honored with over 20 international awards. Operating the oldest brewery in Orange County, California, Evans Brewing supplies restaurants, retailers and beer drinkers across several states. Future plans for the company include a branded restaurant/taproom – anticipated to open in the second quarter of 2016, broader product distribution, and potentially an expansion of the beer brands currently under management.