For many small breweries, taprooms provide an imperative part of the business equation, inventing additional revenue streams while creating invaluable marketing opportunities.
In fact, there has been an industry-wide recognition of that prospect, according to Bart Watson, chief economist of the Brewers Association, who argues that the manufacturer/taproom has even superseded the brewpub as a preferred business model.
"They provide that close connection to the production process that makes craft beer resonate with beer lovers," he wrote on the subject last September. "And perhaps most importantly, when well run, they have a nice profit margin to offset startup costs."
But running a taproom is also a precarious endeavor. In some areas of the country, statewide regulations require brewers of a certain size to forfeit their tasting room privileges, effectively capping growth potential for companies unwilling to give up that piece of the business. Elsewhere, questions are being raised that could result in further policing of brewery retail rights where they are currently unlimited. Now, small brewers from all over the country are pushing to loosen the rules governing direct-to-consumer sales, despite reservations or outright opposition from other industry stakeholders.
First, there's the production cap issue. In a number of states, brewers can operate tasting rooms and other retail fronts freely, but only up until they produce a fixed amount of beer. In Indiana, when a brewery surpasses annual production of 30,000 barrels, it sacrifices the ability to operate as retailer (and also as a self-distributor, another ongoing issue). In Arizona, the current limit is 40,000 barrels, while Montana boasts a comparatively paltry cap of 10,000 barrels. To be clear, brewers in each respective state can produce in excess of their given limits, but doing so would require closing down their profitable retail operations.
And these limits also carry other hidden consequences, according to Andy Ingram, co-founder of Arizona's Four Peaks Brewing, who said the caps almost serve as chastity belts that keep potential business partners at bay.
"It's also hard to get an investment out of anybody. 'There's a cap there, why am I going to put any money in your business when you can only produce X amount of beer?'" he said.
To push the laws to evolve alongside the industry, brewers in each state are now throwing their weight behind bills and campaigns in hopes of forcing progress. But their efforts are likely to be contested. There is a strong counter-current of opposition from beer wholesalers who are trying to maintain their position within the three-tier alcoholic distribution system. The question is whether that system will be forced to change as small brewers make their pitch.
Launched by Sun King Brewing and 3 Floyds Brewing, the Support Indiana Brewers Campaign aims to at least double the cap to 60,000 barrels. Sun King founder Omar Robinson told Brewbound the campaign, which encourages visitors to write their lawmakers through the website, garnered thousands of signatures in its first week. Four different bills seeking similar amendments are also scheduled for introduction this legislative session.
There, brewers will be faced with reluctance from the Indiana Beverage Alliance, a network of Anheuser-Busch wholesalers, which is okay with the cap being lifted to some degree, but only under the proviso that self-distribution be limited as a result, which is a no-go for brewers.
Moving to Montana, brewers are supporting the Montana Brewers Act, which seeks to raise the cap six-fold to 60,000 barrels. Currently, brewers that produce more than 10,000 barrels can operate tasting rooms and sell beer to take home, but any beer consumed on premise must be given away for free.
Neal Leathers, co-founder and president of Missoula's Big Sky Brewing, which sold 46,900 barrels in 2013, per the BA, estimates his company gives away for free several hundred barrels of beer per year due to the law.
"Obviously the majority of breweries in Montana, and I'm sure across the country, count on being able to sell on-premise as the main driver of profitability," he said. "If we're selling a keg of beer to our wholesalers for $80 or if we sell it at $4 a pint, it doesn't take a whole lot of math [to figure out how much more money we'd make]."
But the Montana Beer and Wine Distributors Association (MBWDA) isn't on board. Specifically, the organization takes issue not with lifting the cap, but rather, language in the bill that would enable business owners with a liquor license to buy a beer license and vice versa.
"We would support the brewers if they choose to increase the production cap as an alternative to the stacked license bill," said MBWDA president Carter Mollgaard in a December news release.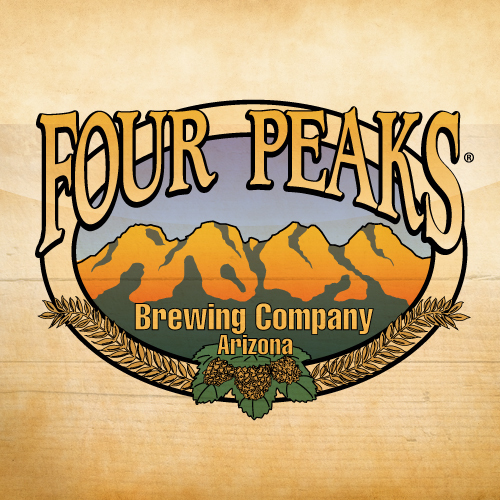 Brewers in Arizona are similarly dealing with opposition from a small group of wholesalers with regards to the "Arizona Beer Bill," which seeks to definitively clarify that brewers in the desert state can keep their restaurants, pubs and employees once their sales exceed the 40,000-barrel threshold. Under the current framework of the law, a microbrewery becomes a "producer" when they manufacture more than 40,000 barrels, a distinction that strips them of off-site retail privileges.
Though the Beer and Wine Distributors of Arizona is in support of the bill, the Arizona Wine and Spirits Wholesale Association, (AWSWA), which consists of Alliance Beverage, Southern Wine and Spirits, and Young's Market has vocalized opposition.
Don Isaacson, spokesman for the AWSWA, could not be immediately reached for comment, but has said in the past that such extended privileges would flout the three-tier system.
"What they want to do is take some of the special rights that are there for microbreweries with them to the producer level," he told the Associated Press in November. "When they cross the line, they have to shed the other rights."
Added Ingram, "We're in an ugly fight right now."
Under the status quo, Ingram's brewery — which in 2013 sold 43,300 barrels, according to the BA — are in a legal quagmire as the company operates multiple retail fronts.
In 2012, Four Peaks actually opened a shell company under the corporate name Hop Knot Brewing, so it could legally produce more than 40,000 barrels between the two operations without losing its retail privileges and putting near 150 people out of work, according to Ingram.
"It's a huge hassle. I'd rather open one brewery and just expand on site," he said. "The whole cap thing makes it really difficult to plan and to grow past a few years."
It should be noted, in Arizona, the discussion is surrounding off-site restaurants and pubs specifically, not on-site locales like in Indiana and Montana.
Regardless, in other states, like Georgia, brewers might pine for a cap as a means to lift outright bans on selling beer at the point of production.
As Brewbound reported earlier this month, the Georgia Craft Brewers Guild has landed five sponsors for a bill that would, if passed, enable production breweries to sell beer directly to consumers for both on- and off-premise consumption, which is currently illegal.
"What we're asking for, on-premise and off-premise sales, is legal in Florida, Tennessee, Alabama, North Carolina and South Carolina," Nancy Palmer, executive director of the Georgia Craft Brewers Guild, told Brewbound in November. "You kind of realize, we're not only behind, but we're behind by a few decades."
Georgia breweries can currently offer tours and provide free samples, but sales are expressly prohibited. Visiting a few websites, like that of Orpheus Brewing, it's clear the method to turn a profit around the rule is to ask their patrons to purchase glassware or other such trinkets while on a tour, since the beer must be free by law.
Past attempts to affect change in Georgia have been met by lawmakers who felt the beer industry was one that needed strong regulation, which is why the Guild has hired a lobbyist to work full time on their behalf to get through what they believe is more sensible policy.
Then there's Florida, where breweries can actually operate tasting rooms freely, albeit in a legal gray area due to a tourism exemption first written to allow Anheuser-Busch to sell direct to consumers at Busch Gardens, a theme park the beer conglomerate owned at the time.
Today's brewers are plenty happy with the carve-out.
"The reason we've been able to grow as fast as we have and add more tanks, and a centrifuge, and a bottling line, has directly resulted because of our taproom," Ryan Sentz, founder of Orlando's Funky Buddha Brewery, recently told Brewbound. "It's paramount. It's not like, 'Oh it would hurt us [to not have a tap room].' It would crush us and a lot of other breweries."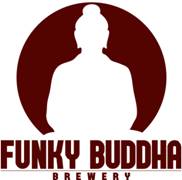 So what gives in the Sunshine State? As Brewbound reported last week, retailers and distributors are asking lawmakers to take a closer look at tasting rooms, contending that in order to actually qualify for the tourism exemption, brewers need some sort of ancillary prong to their business that itself encourages tourism. So while brewers in other states are pushing to change the laws, in Florida, they're fighting to preserve what's written, fending off perceived attacks on their rights.
While these issues are hardly unique, throughout the country, solutions have been found.  In 2011, Minnesota passed the so-called "Surly Bill," a piece of legislation that allowed brewers that produce up to 250,000 barrels (or more than four times the cap Indiana brewers are asking for) to sell pints on-premise. Since passing its own pint law to allow for such on-premise sales in June, 2013, 12 new breweries have opened in South Carolina, accounting for 140 new jobs and $5.5 million in wages, according to the South Carolina Brewers Guild. So too in Washington D.C., Texas, New Jersey and elsewhere have the laws been alleviated to allow for on-site sales at small breweries in recent years.
Now others long for the same in hopes of not only keeping up with the industry at large, but spurring local economies, Robinson, of Sun King, recently told Brewbound.
"This is about economic development and jobs, job creation, and working to give back to our communities," he said.