A recent Nielsen survey aimed at "getting inside the minds of craft beer consumers" was outlined during today's Brewers Association Power Hour conference call.
The 20-minute online "Craft Beer Insights Poll (CIP)," developed in conjunction with the BA and conducted in late May, surveyed more than 1,000 drinkers and separated respondents into two groups: weekly craft beer drinkers and "less-than-weekly" drinkers.
According to the poll, at least 58 percent of those surveyed drink craft beer at least once per week. More than 25 percent respondents drink craft beer several times per week, Nielsen found. The other 42 percent of survey respondents were identified as "less-than-weekly" drinkers.
Does "Craft" Matter?
52 percent of all respondents considered beer a "strong fit" with the description "craft." That's compared to just 25 percent for spirits, 20 percent and less than 10 percent for items like coffee, juice, and chocolate.
That's important because, as Nielsen found, the word "craft" influences a consumer's interest in trying an alcoholic beverage product. More than 50 percent of those who drink craft beer said they would be more interested in trying an alcoholic beverage product described as "craft." Comparatively, the same percentage of respondents identified in the survey as "regular" alcoholic beverage drinkers (not just craft beer drinkers) said the word "craft" did not influence their decision to try a new product.
Similarly, a large number of respondents in both groups associate terms like "small & independent," "small batch production," and "handcrafted," with the word "craft," Nielsen found. 30 percent of craft beer drinkers also associate the word "quality," with "craft."
Purchasing Behavior: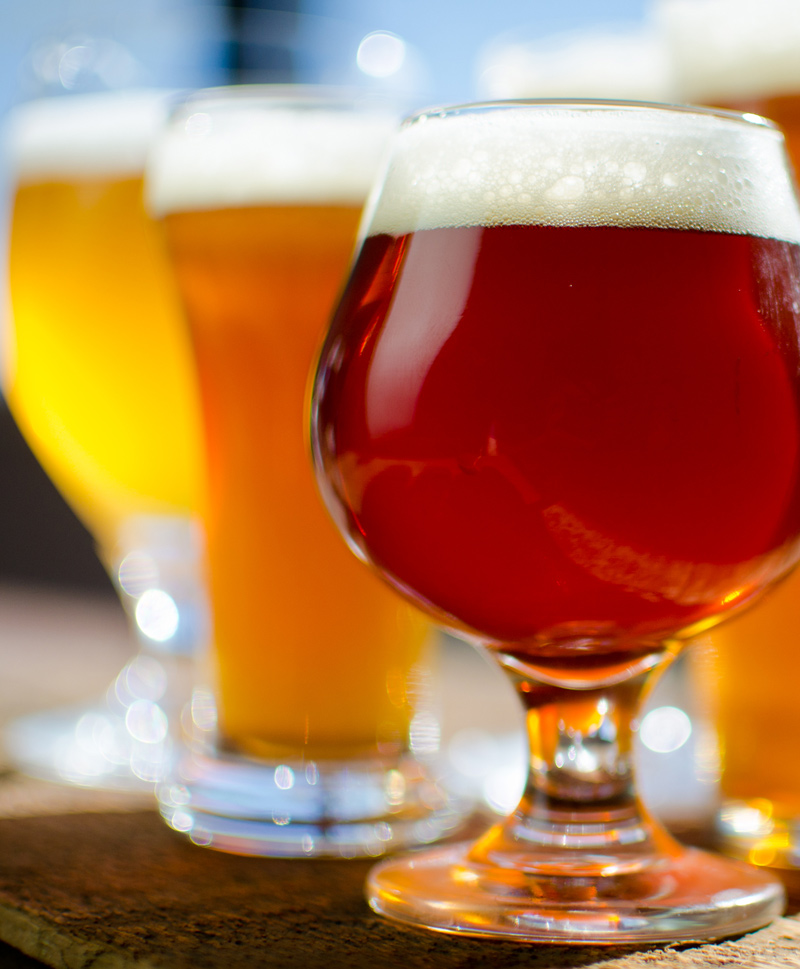 52 percent of legal drinking age consumers who drink beer, wine and spirits, said local production is at least "somewhat important" when deciding which craft beers to purchase. Only 23 percent of those respondents said being locally made mattered when they purchased spirits.
Additionally, a staggering number of "craft beer drinkers" often drink other adult beverages. 90 percent said they also drink imported beer; 80 percent said they drink spirits and wine; 78 percent said they drink domestic non-craft beer. Only 42 percent of survey respondents said they also drink hard cider and flavored malt beverages, however.
44 percent of regular craft beer drinkers said they are drinking more craft beer than they did last year and, despite continued growth for spirits, 30 percent of craft beer drinkers said they were actually drinking less spirits compared to last year.
On average, craft beer drinkers purchase 3.6 brands per month, according to the survey. 15 percent of respondents also said they purchase 10 or more brands per month.
When choosing which craft beer to buy, 99 percent of respondents said flavor was important; 94 percent said freshness was important and 79 percent said aroma was a factor in the purchasing decision.
When making purchasing decision on-premise, 73 percent of craft drinkers surveyed said getting the beer on draft was important. 71 percent of drinkers said price was a factor; 67 percent cited local production as being imported and 64 percent said product familiarity was important.
Opportunities:
According to Nielsen, convenience stores are still the biggest retail opportunity for craft. Craft is just 5 percent of total beer dollar sales in c-stores, compared to 20 percent in the grocery channel. It's also the fastest growing channel, up 21 percent year-to-date.
Since most c-stores operate in small footprint, single serve packages and trial opportunities are keys to craft's potential success. Breweries can also work to create a "craft destination" with warm shelf space.
95 percent of weekly craft beer drinkers consume their purchases at home or at a friend's house, according to the survey. More than 80 percent purchase craft beer while eating out at a restaurant or drinking with friends at the bar. But when they attend sporting events, only 50 percent of weekly craft beer drinkers will purchase craft, an area Nielsen sees as an opportunity for small brewers.
Finally, 61 percent of respondents said they would purchase more of a craft brewers' products after visiting the brewery.