Last Friday's announcement that Anheuser-Busch InBev would acquire Seattle's beloved Elysian Brewing caught many in the industry by surprise.
How could a company that celebrated its independence with a beer carrying the tagline "corporate beer still sucks" — a name derived from as anti-as-they-come-band Nirvana — sell to the one company so many of its consumers refuse to support?
That's something that even its founder and brewer, Dick Cantwell, a stalwart member of the Brewers Association, is wondering.
"This is not the outcome I had hoped for, but I am trying to make the best of it," he told Brewbound in an interview following the sale.
It's not entirely clear what kind of process, or outcome, would have appeased Cantwell, but the opportunity to examine how the Elysian deal developed, the growing importance of craft breweries as investment targets and the types of potential investors — private equity buyers and larger strategic brewers like A-B InBev and MillerCoors alike — is an important exercise a growing number owners will undergo as the category continues to mature. And it reveals the pressures on all sides as values and valuations get more explosive.
For Elysian, the process began early last year, when A-B came knocking on the brewery doors. A-B execs were fresh off the purchase of New York's Blue Point Brewing, the company's second acquisition in the craft space, which it bought for a reported $24 million, and the global brewing giant was thirsty for another deal.
Around the same time, Elysian's three co-founders – Dick Cantwell, Joe Bisacca, and David Buhler – were at a crossroads. After 18 years, the company had grown to include four brewpub locations scattered throughout Seattle, a production brewery capable of being scaled to 100,000-plus barrels and a wholesale business that would grow to nearly 54,000 barrels in 2014. Elysian, which is distributed in 11 states, would soon be in need of a significant capital investment.
When A-B called, it gave Elysian's aging founders an opportunity to ask themselves some tough questions: Did they want to double down on their independence, or was it time to see what the company was worth on the open market?
By Bisacca's own admission, the day-to-day grind of running a brewery and four brewpubs was exhausting.
"For me, I had been going hard and fast and wearing different hats," he told Brewbound. "Personally, I got tired of the minutiae and all of the little problems."
The search was on. With A-B interested, Bisacca and Cantwell spearheaded the hunt for competing offers. Bisacca focused his efforts on private equity buyers, while Cantwell explored partnerships with potential strategic acquirers. Anytime a legitimate opportunity presented itself, Cantwell and Bisacca would report back to a five-person board that consisted of the company's three founders and two other unnamed investors.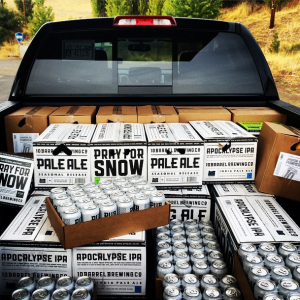 Meanwhile, A-B, fighting declining share for its core brands, was actively courting other craft brands, including at least one other craft brewery in the Pacific Northwest — Bend, Oregon-based 10 Barrel Brewing. A-B would later end up buying 10 Barrel that November, in a deal that some industry sources have pegged at more than $50 million.
But A-B had one major hurdle to clear before it could convince Elysian to join a growing cadre of craft brewers in its high-end portfolio — one that now included three brands, including Goose Island, which it had purchased in 2011 for $38.8 million. In order to close Elysian, A-B needed Cantwell. And as one of the company's three founding partners, he had to personally come to terms with a deal that he had never wanted to see happen.
Cantwell was fundamentally opposed to an A-B acquisition. He was the president of the Washington Brewers Guild and had served on the Brewers Association Board of Directors for seven years, helping to shape the organization's policies and its definition of what it means to be a craft brewery. He also wrote the book on how to start a craft brewery — literally. Still, there was one chapter The Brewers Association's Guide to Starting Your Own Brewery didn't include: Succession planning.
If Cantwell, and Elysian, were to sell to A-B, it would be the ultimate sellout — it meant the company would join the small but growing list of craft breweries that have effectively been excommunicated from the Brewers Association, the longtime representative of the craft brewer. Still, the organization has been harsh when it comes to its original membership: companies like those put together in the Craft Brew Alliance – a publicly traded consortium consisting of Widmer Brothers, Redhook Brewery and Kona Brewing – beer geek favorite Founders Brewing, and every erstwhile craft brewery that had decided to sell to A-B are no longer allowed to vote on BA policies. While those companies are still granted access to BA-run events like the Great American Beer Festival and the World Beer Cup, being more than 25 percent owned by an "alcohol beverage industry member that is not themselves a craft brewery," compromises independence in the eyes of the BA, and forces those breweries out of the club.
That was a tough pill for Cantwell to swallow.
"It's very painful," he said. "One of my favorite things that I do all year is announce the awards at the Craft Brewers Conference opening and I can't do that anymore."
Knowing that, the eventual sale to A-B begs the obvious question: why not select another suitor? After all, venerable craft breweries like Southern Tier, Sweetwater and Uinta have all recently been able to source private equity buyers who were more than willing to acquire minority interest (or even majority interest), in rapidly-growing craft companies. And, because the BA views private money more favorably than non-craft strategic capital, those deals can occur without a brewery losing its street cred.
Cantwell maintains that Elysian actively looked at other investment opportunities and it's clear that a sale to A-B InBev was not at the top of his list.
So what happened? Especially since, according to Bisacca, the private equity buyers bit hard.
"We talked to about five different private equity firms," he said. "They were salivating."
But that route, no matter the short-term credibility it maintained with the BA, ran against the brand's long-term goals — ones that could end up including a national distribution footprint
"Private equity worried me a lot," he said. "They are pump-and-dump. They are looking for huge case equivalent or huge EBITDA gains so they can get a huge value at the end."
According to Bisacca, Elysian, which generated revenues of $24 million between its pub and production businesses in 2014, turned down offers that came in financially above what A-B was offering.
"My upside could have been four or five times what I got," he said. "But the bottom line was not a factor. It was the overall stewardship of the brand and who we wanted to be."
Nevertheless, the vision that Elysian's three founders had for the brand is vastly different depending upon who you ask. Both Bisacca and Cantwell hinted at some possible internal strife.
"We didn't really agree on various aspects of the development of this deal," Cantwell said. "There were other possibilities that I thought could have been more completely explored. Other options might have been seriously on the table."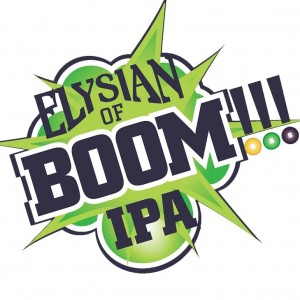 In talking to Cantwell, the feeling of discontent regarding the decision to sell to A-B is all too apparent in the tone of his voice. Ultimately, he said, he was outvoted.
"I was the lone dissenting vote," he said.
To understand how such a crossroads came up is to know that even Cantwell was seeking a liquidity event — and that succession planning was top of mind. Years before, in fact, the company had looked into employee stock ownership programs — the same kind of succession plan that Cantwell's own girlfriend, New Belgium Brewing owner Kim Jordan, deployed at her brewery. Still, the issue remained: what was the format?
"As a group of shareholders, something was going to happen," said Bisacca.
And that's what helps Cantwell deal with the final decision, a sale to A-B.
"It's the time to make a move, it's the money, and it's the comfort of a resolution," he said. "There is a lot of uncertainty when you go into this kind of stuff and there are a lot of us who have been around for two or three decades and we need to figure out what we are doing."
After all, Elysian anticipates 50 percent growth in 2015. Even Cantwell believes the company would be butting up against a 120,000 barrel production capacity within the next 18 months.
"Do we do a $25 million expansion or do we look for a business partner to help us grow and get to the next level?" Cantwell said.
Bisacca was clearly leaning towards a business partner who could provide capital as well as protection from what he believes could be a "bloodbath" in the craft segment in the next few years.
"It's going to turn into a cutthroat business out on the streets," he said. "The grocery stores have expanded their sets for craft pretty much as much as their going to do.The ability to play on the SKU level and have a presence there is going to get tougher. You are going to see price wars."
But with A-B InBev, Bisacca believes Elysian is at least somewhat sheltered from market conditions that might cripple the company had it remained independent.
That's not all. Bisacca is eager to leverage all that A-B has to offer — from raw material procurement to distribution advantages.
"They have resources that have never been used from a craft brewery's point of view," he said. "Raw materials, the laboratory, a massive infrastructure that has never been fully directed towards craft beer."
Bisacca contends that he's looking at this transaction much differently from the way Cantwell has.
"For the preservation of the brand, the integrity of the brand, our employees' future, the training and skill sets — I don't feel there was a better option that we had," he said. "In fact, it was the best option that we had out there. I am looking at it from more of a business standpoint. Where are they going over the next 12 years? What road are they going to go down?"
But that hasn't stopped the naysayers — mostly craft beer orthodoxy — who view the deal as yet another attempt by A-B to buy what it can't create: authenticity.
And that leaves Bisacca with one important job: silence the critics.
"It is my job is to prove everyone wrong," he said.  "I need to prove what I saw in doing this due diligence. Take profitability out of it, at all costs, we have to prove ourselves."
The private equity versus big beer company argument, for him, is clear, he said.
"I would rather be with another brewer than a non-brewer," he said. "We are teaching them what we do. We are a brain trust. We are showing them how we brew, how we market and they are all ears. That is a special position to be in."
Cantwell, for his part, said he is excited about those opportunities as well as the chance to learn from other craft breweries in A-B's high-end portfolio and is remaining cautiously optimistic.
"I will learn more about what their plan is for developing this side of things," he said. "I will see what I think about it."