2014 was another banner year for craft beer.
Industry-wide craft production volumes, as defined by the Brewers Association, will approach and perhaps even crest 20 million barrels this year. In fact, through Nov. 30, volume sales of craft were up more than 17 percent in IRI's multi-outlet and convenience store (MULC) universe (which comprises grocery, drug, Wal-Mart, Club, Dollar, Mass-Merchandiser and Military stores).
Those figures are consistent with craft's mid-year production growth numbers, which the Brewers Association pegged at 18 percent (and 10.6 million barrels) through the end of June.
Underscoring that growth were a pair of high-profile craft acquisitions as well as a handful of notable investments from private equity and strategic partners alike.
But beyond the increased investment activity, a variety of important storylines emerged, setting the tone and shaping Brewbound's ongoing coverage of the rapidly maturing craft beer category.
Now, with the pages of our calendar set to flip to 2015, we take a look back at the years most important — and most read – stories in craft beer.
Without further ado, here are the top 10 stories that the defined craft beer industry in 2014.
10.) Big Distributors Pursue Big Acquisitions.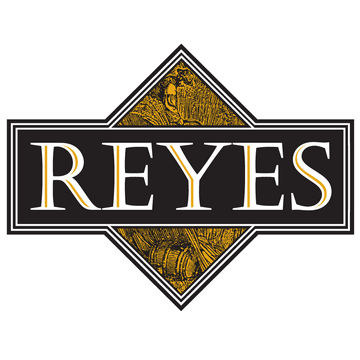 There were a pair of distributor acquisitions that grabbed headlines in 2014, namely because of their size and the parties involved.

In early November, Reyes Beverage Group announced it would acquire South Florida's Gold Coast Beverage Distributors in a blockbuster deal brings another 27 million cases to a Reyes group that, through its 12 wholesale outfits across the country, already sells more than 100 million cases annually. Once complete, the deal would make Reyes comparable in size to the largest distributor in the U.S., Anheuser-Busch InBev, with around 140 million cases.

About 40 days prior to the Reyes announcement, news broke that two of New York City's largest wholesalers had agreed to what was originally described as a "mega-merger." More accurately, the acquisition agreement between Bronx-based Manhattan Beer Distributors — which will sell and deliver more than 35 million cases of beer in 2014 — and Brooklyn-based Windmill Distributing (d/b/a PhoenixBeehive Beverage Distributors) is expected to close in the first quarter of 2015 and will give Manhattan control of 13 million more cases of domestic, import and craft beer.
9.) Brewers Association Pushes FDA to Revise Spent Grain Proposal
In March, the Brewers Association issued a statement regarding the U.S. Food and Drug Administration (FDA) "Food Safety Modernization Act. For years, smaller craft brewers have donated – or sold on the cheap – their spent grain to farmers to feed cows and other livestock. Rather than sending it to landfills, the handshake transaction between brewers and farmers has been lauded as mutually beneficial by many industry watchers and advocates.
But a proposal put forth by the FDA would have made the transaction of spent grain more burdensome for small brewers.
While the issue is still ongoing, the BA, with the help of hundreds of craft brewer-submitted comments, was able to convince the FDA to back off its original plan. In September, the FDA revised its proposed regulations on the transaction of spent grains between brewers and farmers.
8.) Dogfish Head Shuffles Executive Team
In October, Dogfish Head announced significant changes to its executive leadership team, including the departure of longtime vice president of sales, Adam Lambert, who left the company to pursue a new opportunity with Michigan's New Holland Brewing. The Delaware-based craft brewery also announced it would promote current chief operating officer, Nick Benz, to the role of CEO.
7.) Lagunitas Opens Chicago Brewery, Eyes Additional Expansion Opportunities
In June, Lagunitas founder Tony Magee cut the ribbon at his new 300,000 sq. ft. brewing facility, a site that began producing, and shipping, liquid in May. The $26 million project will eventually enable Lagunitas to brew 1.6 million barrels of beer in Chicago. But as soon as Magee finished opening his new massive brewery, he began the search for another location. His "internal picture" of the company is to build five U.S. production breweries within the next decade.
6.) Pretty Things' Paquette Publicly Protest Pay-to-Play
Dann Paquette, the co-founder of Boston's Pretty Things Beer & Ale Project took to Twitter at the wee hours of the morning on October 14 to complain about what he, and many other brewers, call pay-to-play — under-the-table transactions in which brewers or wholesalers offer cash and incentives to retailers and bar owners in exchange for guaranteed placement. In his flurry of tweets, Paquette singled out a pair of craft-savvy, on-premise retail locations owned and operated the Wilcox Hospitality Group.
One month later, the Massachusetts Alcoholic Beverages Control Commission launched a formal investigation into pay-to-play practices, sending subpoenas to a number of brewers, distributors and retailers throughout the Commonwealth.
5.) Stone Plans to Spend $100 Million on 2 New Breweries
If there was one craft brewery that had people talking — and writing — about it in 2014, it was San Diego's Stone Brewing. In March, the country's 10th largest craft brewery issued a request for proposal, and detailed plans to begin building an east coast brewing location.
Fast-forward to July, when the company surprised many by announcing plans to construct a $25 million brewery in Berlin. At the same time, the company also launched a crowdfunding campaign, initially intended to help finance its various brewery expansion projects. Although many were appalled that profitable craft brewery would ask its fans for a handout, Stone successfully raised $2.5 million, more than doubling its initial stated goal.
Finally, after months of speculation, on October 9 Stone announced it would build a $74 million brewery in Richmond, Va. The city reportedly plans to commit roughly $33 million to the project.
4.) Craft Brew Alliance CEO Questions Revised Craft Brewer Definition
The first quarter had yet to close before Andy Thomas, the CEO of Craft Brew Alliance, snagged two big headlines in 2014. In January, the he newly-minted CEO of CBA used the annual Beer Business Daily "Beer Summit" as a platform to fire specific and cutting remarks at the BA.
Taking the stage in front of 300 beer industry professionals, Thomas leveled a series of charges against high school-style cliques and labels in the beer industry, and instead suggested that brewers worry more about their companies than what they are called by others. His message: don't bash beer.
"We label; we operate in cliques," he said. "Are you a craft brewer? Did your equity come from a certain place? Do you not use certain ingredients? Name-calling, labeling, craft versus crafty."
The in March, Thomas sent a memo to hundreds of CBA employees denouncing the BA's revised craft brewer definition.
"Definitions will come and go," Thomas wrote, "And, they will change as surely as the market does; this latest BA announcement is a very current reminder of that. What will never change is our DNA. As Redhook turns 33, as Widmer Brothers turns 30 and as Kona turns 20, we can maturely and confidently define ourselves; we don't need others to do that for us."
3.) Brewers Association Revises Craft Brewer Definition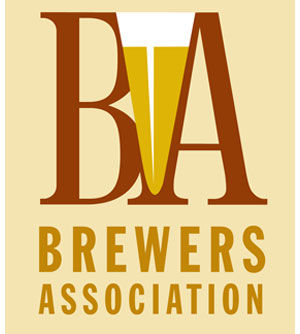 At a two-day meeting held February 26-27 in Boulder, Colo., the BA Board of Directors voted to revise its at-times controversial definition of what it means to be a "craft brewer."

By softening its stance on adjunct ingredients like rice or corn to allow breweries using "traditional or innovative brewing ingredients" to fit the definition of craft, the BA also brought millions of barrels of beer under the craft tent — a move that will allow it further tout the growth of craft brewing as a category.

In the eyes of the BA, and American craft brewer is now:
Small: Annual production of 6 million barrels of beer or less (approximately 3 percent of U.S. annual sales). Beer production is attributed to the rules of alternating proprietorships.
Independent: Less than 25 percent of the craft brewery is owned or controlled (or equivalent economic interest) by a beverage alcohol industry member that is not itself a craft brewer.
Traditional: A brewer that has a majority of its total beverage alcohol volume in beers whose flavor derives from traditional or innovative brewing ingredients and their fermentation. Flavored malt beverages (FMBs) are not considered beers.
While some brewers stand by the BA's decision, and even applaud the group's efforts to let consumers know about the larger, more resourced owners behind brands like Shock Top and Blue Moon, other brewers would rather see the BA include language that speaks to quality, instead of spending so much time discussing ownership.
2.) Papazian, Gatza Urge Brewers to Improve During CBC Opening Address
Representatives from the Brewers Association (BA), alongside Colorado governor John Hickenlooper and other notable brewing industry professionals, addressed a standing room only crowd of brewers and distributors during this year's Craft Brewers Conference general session, held in Denver, Colo. in April. BA president Charlie Papazian asked brewers to continue improving various aspects of their businesses — mainly urging attendees to focus on producing quality beer and continue innovating.
After retelling the story of visiting a beer fest and sampling a number of subpar offerings, BA director Paul Gatza fired a warning shot at new craft brewers paying less attention to quality.
"Don't f*ck it up," he exclaimed, a rallying cry that was met with cheers and applause from the entire audience.
Following Gatza's comments, a focus on beer quality emerged as a constant and recurring theme at many industry events in 2014.
1.) Craft Brewery Acquisitions and Investments Abound
The influx of capital was undoubtedly the biggest story of 2014. There were eight notable transactions involving craft breweries this year: A-B InBev snatched up New York's Blue Point Brewing and Oregon's 10 Barrel Brewing. Green Flash acquired Alpine Beer. Founders Brewing sold a 30 percent stake to Spain's largest brewery, Mahou San Miguel. Harpoon Brewery co-founder Rich Doyle and five early investors cashed out, selling 48 percent of the business to an employee stock ownership plan.
Private equity investors also made plenty of headway in 2014. Uinta Brewing, Sweetwater Brewing and Southern Tier Brewing all sold at least a minority interest to PE firms.
Many industry members and analysts expect this trend to continue into 2015.